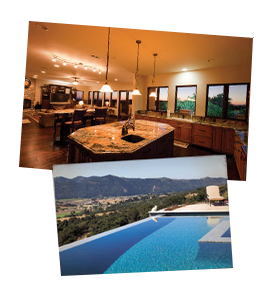 Founded on a 150-year-old working cattle ranch, the homesites of Las Ventanas are clustered on 4,000 acres of land among oak woodlands and rolling hillsides with stunning views of the ocean and mountains.
About the homesites:
Large homesites range in size from just under two acres to nearly three acres.
Many homesites boast expansive views of the surrounding hillsides that stretch to the Pacific Ocean.
There is no homeowners association.
The Arroyo Grande Valley is known for its temperate climate with an average daily high temperature in the low 70's throughout much of the year.
Centrally located, Las Ventanas is only eight miles from the beach, four miles from Lopez Lake, nine miles from San Luis Obispo and a stone's throw from the renowned wineries of the Edna and Arroyo Grande Valleys.