Since its founding in 1772, San Luis Obispo has been thrilling visitors with its archaic architecture and natural beauty.
Originally a Spanish mission, this community boasts dozens of houses, museums, and commercial buildings whose compelling designs harken back nearly two and a half centuries to the earliest days of the settlement.
Each of these top historic properties in San Luis Obispo has a significant and remarkable story to tell.
Biddle House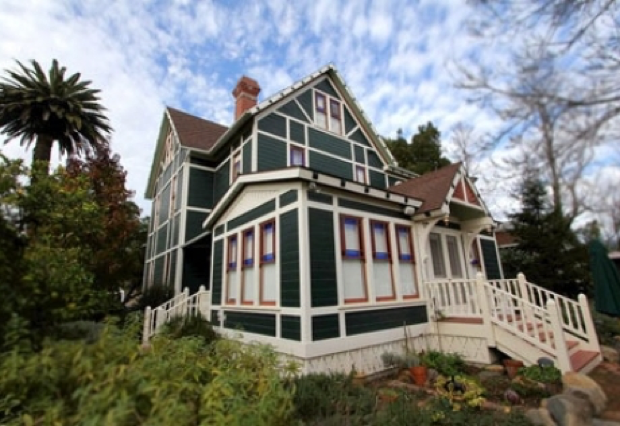 Ever dreamed of living in an 1890's Victorian-style mansion? Biddle House is exactly that and it is a popular tourist destination.
Built in 1892, this restored three-story, six bedroom home features elegant stained glass windows, twin brick chimneys, a wine cellar, and outlying guest cottages. The woodwork is marvelously ornamented and includes a finely detailed wood wainscot upstairs.
Hearst Castle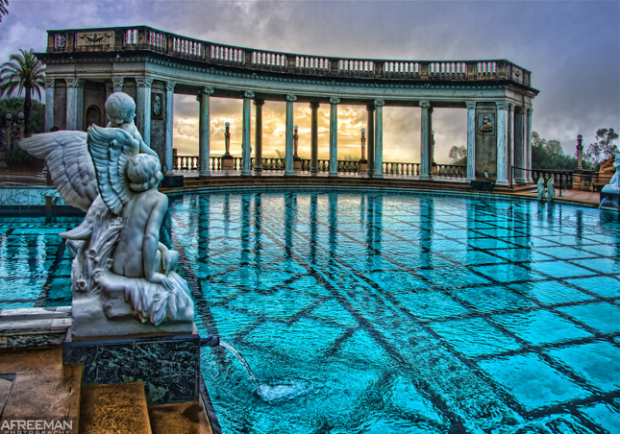 In nearby San Simeon, there exists a castle on an enchanted hill. Newspaper tycoon William Randolph Hearst build the so-called 165-room castle on a hill overlooking the small village of San Simeon in 1919.
He name it "La Cuesta Encantada" (The Enchanted Hill). Sitting on 123 acres of Hearst's ranchland, Hearst Castle (a/k/a Hearst San Simeon State Historical Monument) is an architectural wonder. To call it stunningly lavish is a gross understatement.
Comprised of several cottages this massive tourist magnet offers six separate tours to fully cover a facility that took over 30 years to build.
SLO Railroad Museum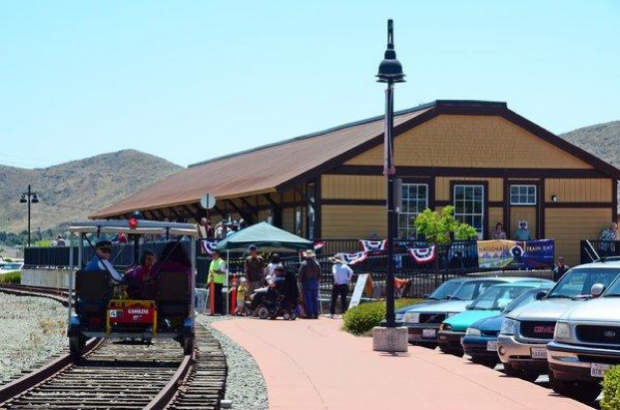 Situated in what was once the Southern Pacific Railroad Freight House in the Historic Railroad District, is open to the public every Saturday.
Local railroad relics, photography, and educational programs are offered to preserve the history of the railroad and its impact on the community. The top attractions is a fully restored, boardable train.
Point San Luis Lighthouse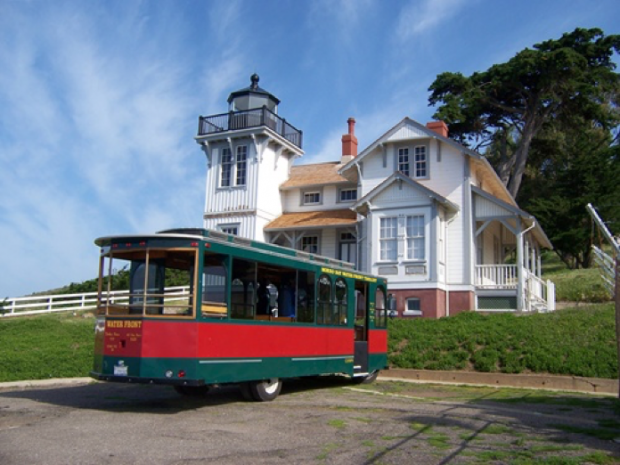 Twice each week, 90-minute tours of this coastal treasure are conducted. Adoring fans must take the trolley from Wild Cherry Canyon (a 2,400 acre coastal conservancy) for there is no other vehicular access to the lighthouse.
Built in 1890, this working lighthouse preserves the rich traditions of early coastal living. It is considered the only Prairie Victorian era lighthouse left in existence on the Pacific coast.
Nitt Witt Ridge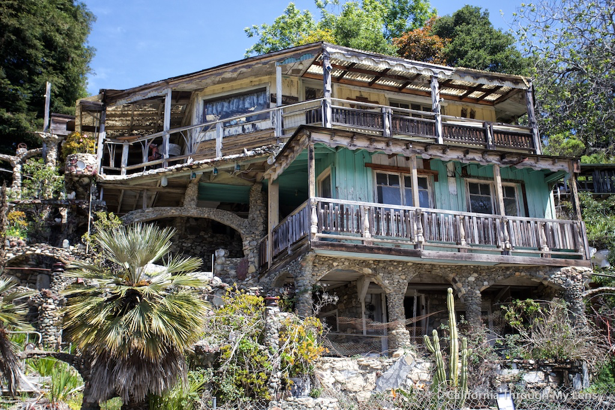 About 30 minutes north along the coastline, in Cambria, there is another "castle on a hill." That is what the property owner, reclusive artist Arthur Harold Beal, called his home.
Art Beal purchased the hillside lot in 1928 and launched into a 50-year endeavor to create his architectural masterpiece.
Beal, also known as Captain Nitt Witt, is alleged to have worked for Randolph Hearst at Hearst Castle and was inspired by same.
The ascetic Beal is said to have gathered rubbish from neighbors, abandoned car parts, discarded building materials, seashells from local beaches, and artifacts from the nearby pine forest to construct his castle.
Despite the use of such anomalous items, in 1986 the property was designated California Historical Landmark No. 939. Daily tours are available.
San Luis Obispo is the place to live if you enjoy viewing historic properties and national landmarks.