The Talley Family recently released their cookbook, Our California Table: Celebrating the Seasons with the Talley Family, and we're enjoying the variety of farm fresh recipes within. The Central Coast of California may be known for its wine, but the Talley Family created Our California Table to highlight their agricultural oasis, as well.
These are our three favorite recipes from the cookbook, and be sure to pick up the produce at Talley Farms for a truly local experience.
Johnine's Orzo and Spinach Salad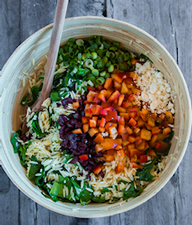 Orzo is a type of pasta typically found in soups or pilaf, but it's also a great accompaniment for salads. Especially when paired with feta cheese, fresh veggies, and a delicious homemade dressing.
This is also a recipe that you can make a few hours ahead of time, making your meal preparations less rushed.
Try this salad as a side dish for your next family gathering, or add shrimp or grilled chicken to make it a filling entree.
Dungeness Crab with Pink Sauce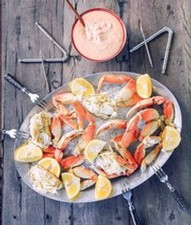 Seafood may be a common meal for wine pairings, and this recipe adds some heat. Dungeness crab is a winter West Coast delicacy, and pairs well with a crisp Chardonnay or off-dry Riesling.
The Pink Sauce features whipping cream, hot sauce, and lemon juice, which is a unique but enjoyable combination.
The Dungeness crab will take some prep time if purchased whole, but trust us, it's worth the effort. If you enjoy seafood, you'll need to try this recipe from the Talley Farms' cookbook.
Talley Farms' Raspberry Pie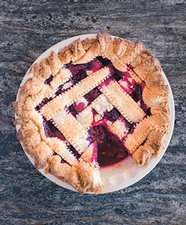 No meal is complete without a freshly baked dessert. This recipe has been in the Talley family for many years, with each member adding their take to create a truly collaborative recipe.
The tartness from the raspberries paired with the sweet syrup and flaky crust create a pie that you'll definitely want seconds of.
Their secret? Adding vodka to the crust for an extra flaky result. (The vodka evaporates during baking.)
Our California Table is the perfect addition to your kitchen at Las Ventanas. Their variety of family recipes and the stories within are sure to please your family and friends as you enjoy a meal in your home.