One of the greatest luxuries of living in Arroyo Grande is having close access to some of the finest, farm fresh dining that the Central Coast has to offer. Many restaurants in Arroyo Grande offer menus that are focused on seasonal ingredients and produce from local farms in order to bring the freshest food to the table. You will also find that many of these restaurants feature local beer and Central Coast wines to pair with your meal. Although you won't find Michelin stars in the Arroyo Grande area, you can be sure to find some wonderful restaurants that serve delicious food in an eye-catching environment.
Ember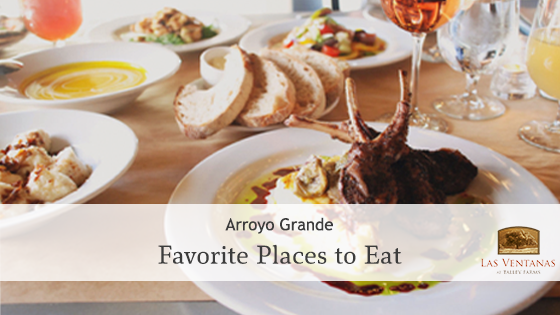 Ember is one of our favorite fine dining restaurants in Arroyo Grande. They are all about serving authentic farm-to-table, local, hand-crafted food cooked by wood fire. The setting of the restaurant is quite unique as well, as the restaurant resembles a barn-like setting made mostly out of reclaimed wood. The level of service at Ember is impeccable and this restaurant truly provides a one of a kind dining experience. Although menu is seasonal and changes each month, we highly recommend trying one of their wood-fired flatbread pizzas or rib-eye steaks.
Insider Tip: There is always a long line of customers outside the door and they don't take reservations, so make sure to show up early if you are trying to dine on a Friday or Saturday night!
Gina's Italian Restaurant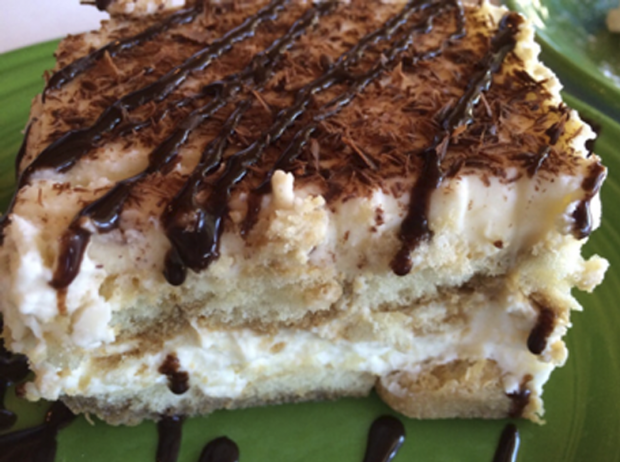 If you are hungry for an excellent Italian meal at a small intimate restaurant, look no further than Gina's Italian Restaurant! We believe that the Italian food at Gina's second to none in Arroyo Grade. Enjoy a glass of wine and a generous serving of pasta in a cozy environment, what more could you ask for? The homemade butternut squash ravioli at Gina's is our favorite dish on the menu. You will also find the wait staff for be very polite, professional, and attentive.
Insider Tip: Save room for the homemade tiramisu for dessert, you won't regret it!
Rooster Creek Tavern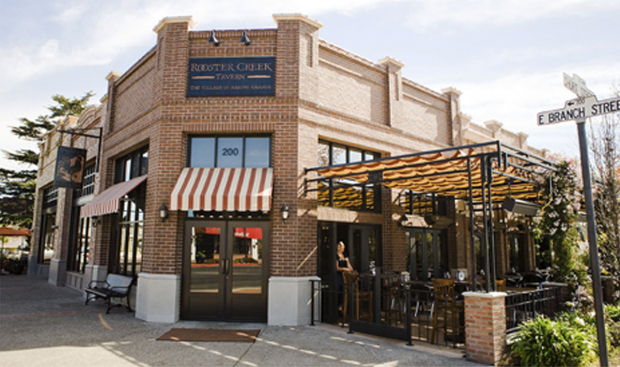 Rooster Creek Tavern is the perfect choice for dinner if you are looking for fun casual dining in a family atmosphere. They have an expansive menu of comfort food ranging from mac and cheese to burritos. This is also a great restaurant to dine at if you want to watch a sports game as they have many large TVs throughout the restaurant and bar areas. Enjoy the nice outdoor patio that is heated on cool evenings, or just stop by for a drink at the bar! We recommending their perfectly crafted Moscow Mule.
Insider Tip: Go for Happy Hour from 4-6 Monday through Friday for a great selection of food and drink specials!
Now that you've heard our favorite place to dine in Arroyo Grande, we are curious to know what restaurants you enjoy in the area! Leave your opinion in the comments below.