We're fortunate to have Talley Farms nearby, which means we get to experience some lovely Chardonnay pairings with Talley Vineyards' unique wine selection. When choosing wine pairings it's important to consider the body and subtle flavors of the wine, and to plan your menu accordingly. Chardonnays are commonly paired with fish and poultry; subtle, light flavors are ideal.
The team at Talley Vineyards has created some truly stunning Chardonnays throughout the years, as they have embraced the minerality of the Arroyo Grande area and have incorporated some unique tasting notes.
Seafood-Based Chardonnay Pairings
Some of the best seafood pairings for Chardonnay includes meaty fish like halibut or cod, though shellfish is also an excellent pairing. Recipes featuring lobster, shrimp, and scallops all pair very nicely with a California Chardonnay.
This Smoked Trout Salad with Mustard Dressing is the perfect light dish.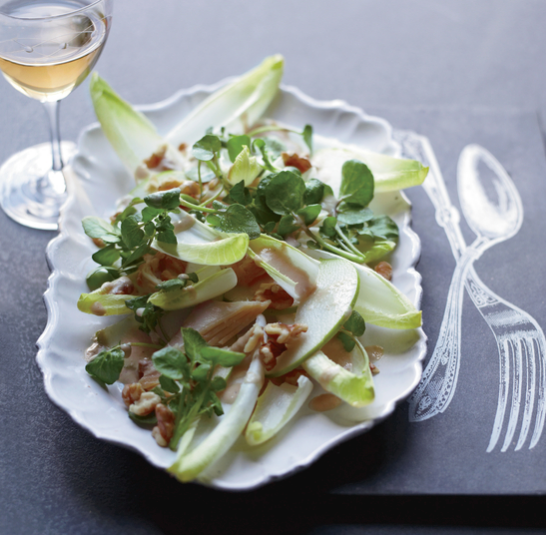 Poultry-Based Chardonnay Pairings
Because Chardonnays pair well with lighter seasoned dishes, choose a dish that is simply seasoned and has a subtle flavor. This recipe for roasted chicken with rosemary and tangerines is an excellent example. Serve alongside roasted vegetables for a light but filling meal.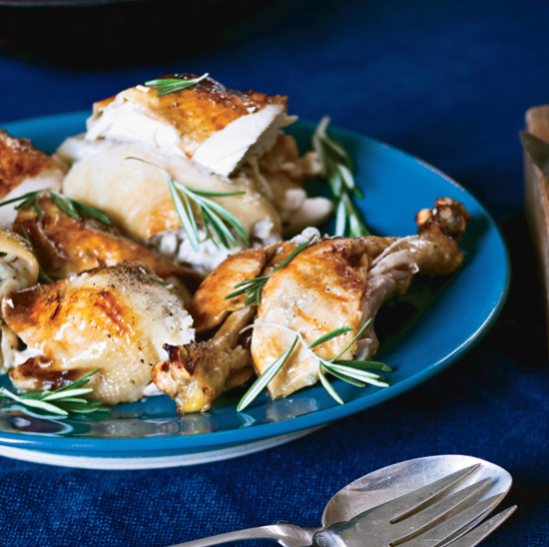 Vegetable-Based Chardonnay Pairings
The best vegetables to serve with a bottle ofTalley Vineyards' Chardonnay are those that caramelize when roasted or grilled. Options like corn, butternut squash, and sweet potatoes are all excellent side dishes when opening a bottle of Chardonnay.
Or, you can make these roasted veggies the star of the meal with a grain like quinoa or farro for a vegetarian meal. You may not even miss the meat!
This Grilled Vegetable Salad is a great option for your dinner party. You can also mix up the ingredients depending on what you have in your kitchen or garden.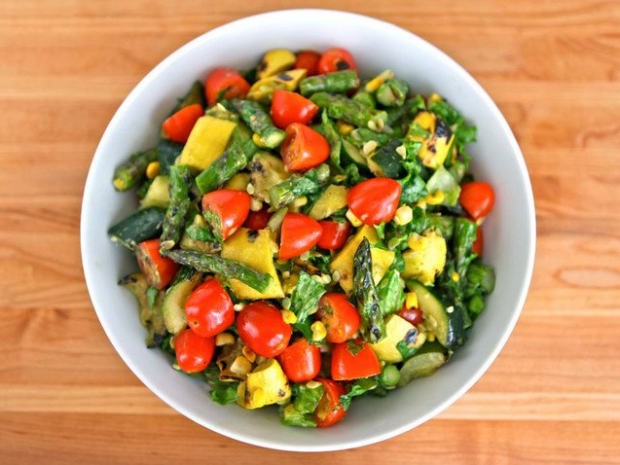 What to Avoid when Pairing with Chardonnay
Chardonnay typically does not pair well with foods like:
Tomato-based dishes (opt for a dry Italian white or Italian reds)
Seared salmon or tuna (opt for a lighter red, like a Pinot Noir)
Light cheeses like goat cheese (opt for a Sauvignon Blanc instead)
When creating the menu for your next dinner party, consider using a few bottles of Talley Vineyards' Chardonnay for inspiration. With its fruity notes, you'll be able to create an elegant meal of seafood or chicken with some delicious roasted vegetables. With Talley Farms next door, you can create the perfect menu with the best wine pairings.